Zack and his first Main Role in a TV Commercial scored 1.000.000+ Views
Acting can be much less glamorous than people expect. Zakaria (Zack), a 25-year-old SAQ/RF Engineer decided to google "acting opportunities in Dubai" and stumbled upon Mixfame. He would soon find out, that not all roles was glamours.  "It was the only website I found where it was clear what I had to do", Zack registered with the hope of landing some jobs but keeping his expectations low. 
Not long after signing up, Zack received a casting call to his email "There were two roles I fit the brief for, so I applied for both of them" and before he knew it, with only a few amateur photographs on his profile he was invited to cast for both of the roles! "One of the roles was someone that was sick and had to act pretty disgustingly, and the other was just a regular dude, I originally wanted to be the regular dude." Nevertheless, Zack cast for both roles "I was nervous at first, the waiting is what made me agitated, but as soon as I was in front of that camera it's like a natural instinct." 
Watch Zack's less glamorous but humours performance here
"This was my first ever casting, of course, I didn't expect to get the role!" and yet, there he was on the phone to one of the Mixfame Team telling him "congratulations, you got the main role, the flu role!". Zack said "My first reaction honestly was "Oh no! I'm going to be on TV, and I'm going to have to look weird!"   Zack was apprehensive about taking the role at first, but "It's acting! And it's always been something I wanted to do; I wouldn't be a very good actor if I turned down my first ever role because I wasn't going to look nice in it. Better to get the opportunity to be the main role in a commercial as opposed to complaining about it."
When on set, Zack described it as "One of the most interesting days of my life." He couldn't believe all of the people around him, checking if he was okay, asking if he needed anything "It really makes you feel like a star." He added, "I had never done anything like this in my life, I couldn't even imagine what a real production set would have been like, as soon as I got there I just started learning and taking everything in." It was a long shoot; Zack couldn't believe how long the shoot took for just a short 40-second clip. "It's crazy! But worth it, as someone that has always wanted to do this, I enjoyed every minute on set, it was incredible."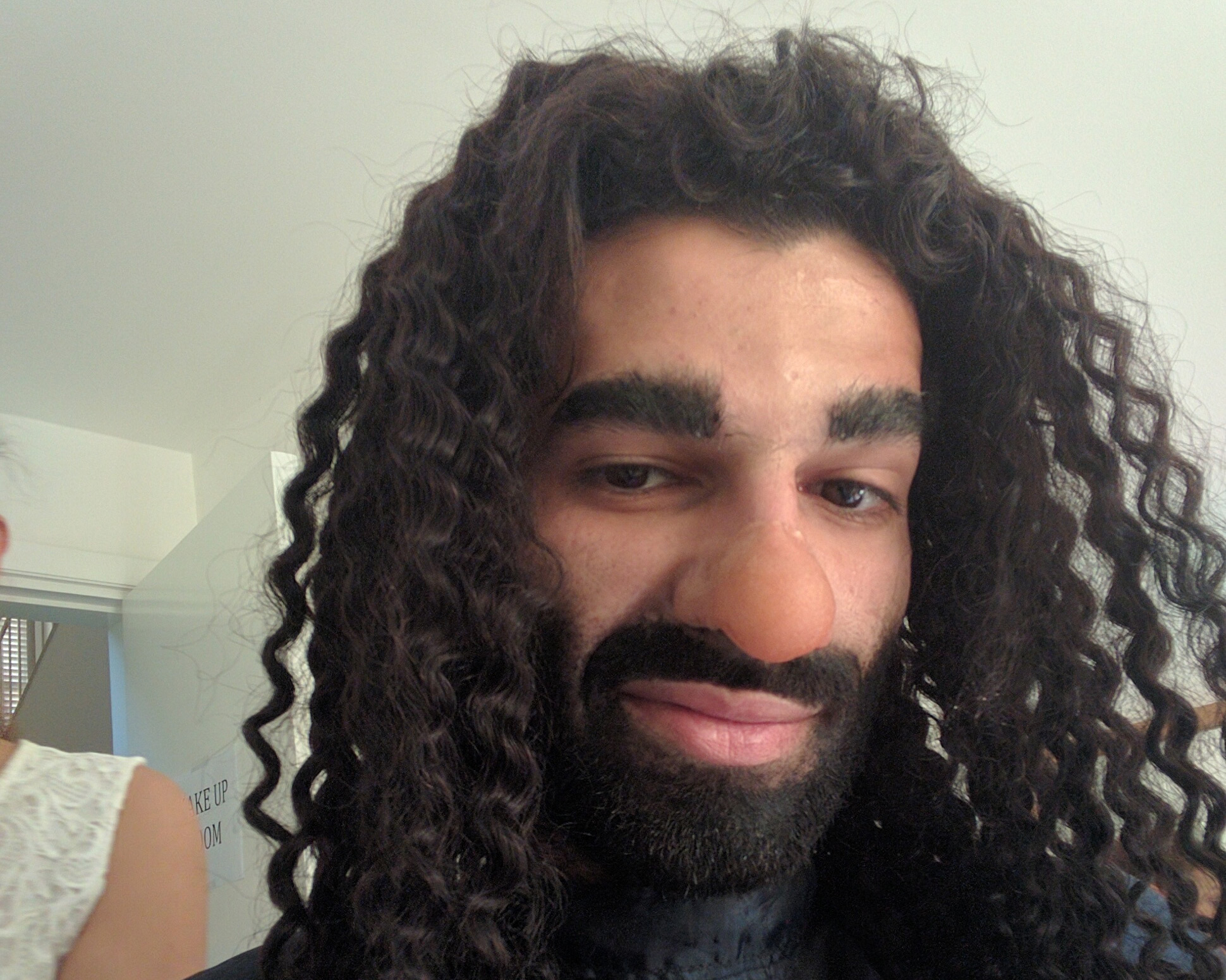 Zack sent us a few backstage photos, getting his makeup done for the shoot.
When Zack first saw the clip his thoughts were "It was really funny, I looked weird, but it was all part of it. I just wished it was longer" Zack quickly shared the video with all of his friends and family, "They all thought it was great and were very proud of me after they told me what they thought I was proud of myself too" The video itself now has over 1 million views on YouTube. You can check out Zack's Panadol Cold + Flu commercial above. 
After the whole experience, Zack was encouraged to pursue this career further and gain as much experience within the industry as possible. "I've done acting workshops since then just to learn as much as I can. I've always been a confident guy, and I always knew I had it in me, this has just proved that I can do anything I put my mind to." Zack said, "the only experience he had with acting before this was in front of his mirror at home, now you can give me any part, and I'll do it!" 
Recently Zack has been involved in various extras roles "I do this for the love of it, not the money. I grab each and every opportunity that comes my way, and I devote myself to this industry." The advice he would give to people similar to him was "Everyone has this ability, they just don't know it. We all act in our day to day lives whether it is just smiling at someone when you don't want to, that's acting!" He added, "If you have a love for this business and you want to get started in it seize every single chance you get! You've got to take those opportunities and keep pushing for the roles. Don't pass on any because you might not like how you look, or it's not the main role. It's a difficult industry to get into but devote yourself, and you'll be surprised."
We think Zack did an awesome job on the Panadol Cold + Flu shoot and wish him the best of luck in his future projects, you can book Zack or check out his mixfame profile here
Devote yourself like Zack, and you could be our next success story.