From no experience Actor, to Lead Actor in new Skittles Campaign - Areej did it!
Areej, 29 a marketing manager with the dream of being on TV thought it was just that, a dream. She went with a friend who was attending a casting with her children. "I knew I had always wanted to be on TV, but I never thought I could actually do it, but I registered anyway not expecting much." Arrej said. 
This campaign was shot a few weeks later! Read Areej's story below!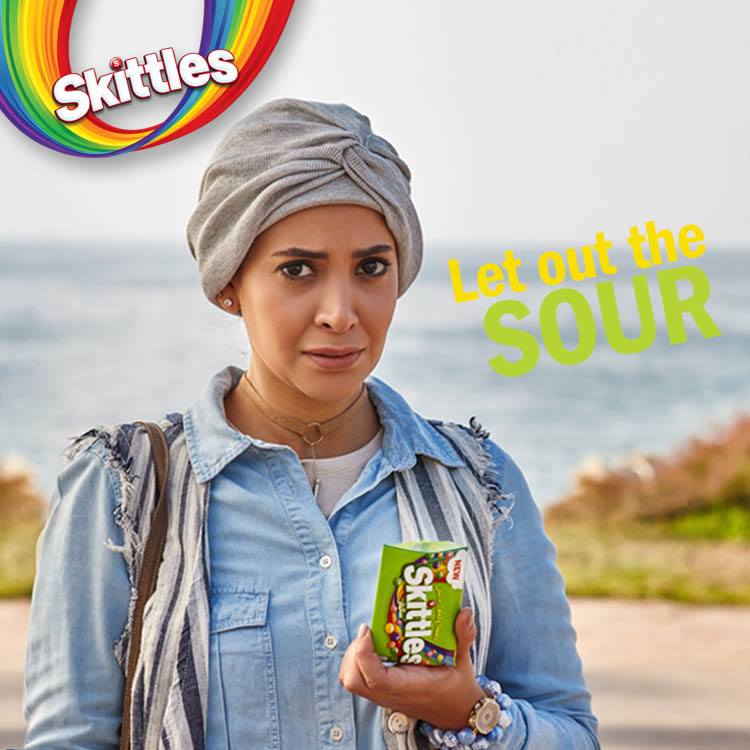 Areej went ahead and applied for a role looking for Arabic Speaking Females, to be flown to Lebanon to be the main role in Skittles newest ad. "I knew for sure I wasn't going to get it, they were flying people to Lebanon! So, of course, they will want professionals actresses." And yet, the same day Areej applied for the role, she was shortlisted and invited for a casting. 
"I was so nervous!" Areej added when asked how she felt before the casting, "I kept wondering why I was even going because I wasn't going to be selected". When Areej went in for the casting, she overcame her nerves and tried her best just to be herself. "It was scary, but when it's your dream to be on TV, of course, you do everything you can to do it!" After the first casting, she got a call back the same day. "It was a good sign; I think they liked my ability to be very expressive with my face. But I still doubted myself the entire time."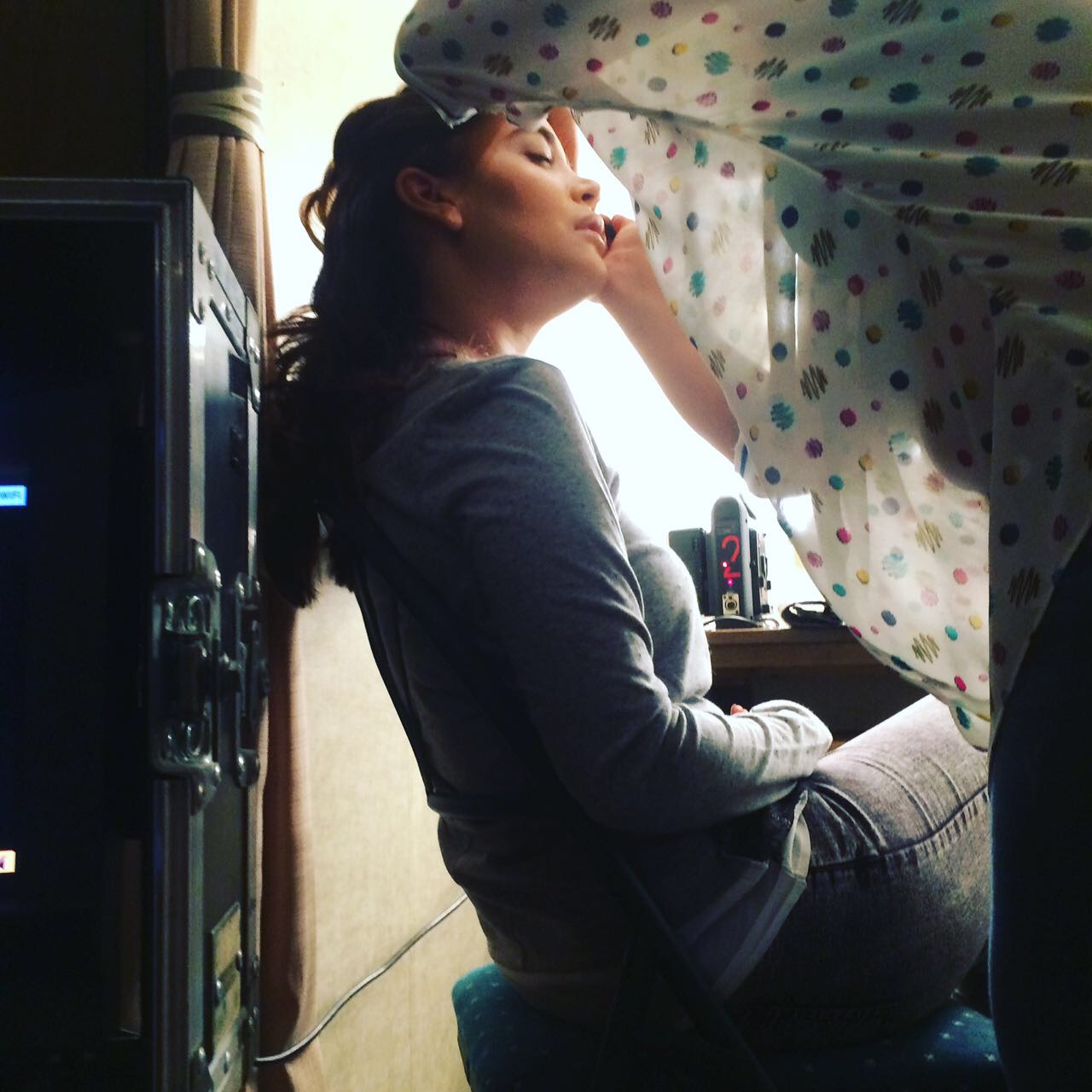 Areej didn't hear anything back for a few days, which left her thinking that she didn't get the role even more so. "I didn't feel disappointed because I knew I wasn't going to get it anyway" but then, with only 10 hours before the flight to Lebanon, she got the call "They actually selected me, it was unbelievable! Everything about it was amazing, even being told I was travelling really last minute, I loved it. It was really exciting, but it didn't take me long to get scared!" 
On the way to Lebanon Areej mentioned that nerves got the better of her, "I admit I started to cry, it was very scary! I had never done anything like this is my life! I think it's normal for people to get scared" Although initially frightened of what was to be, Areej knew she would be able to see some family of hers that live in Lebanon "That calmed my nerves, my family is very important to me".
When on set, Areej finally settled in "everyone made me feel so welcome, and we were eating Skittles the entire day, so it was nice!" One thing that struck Areej the most was the number of people involved in a video "It's only a 30-second video, but there were sooo many people everywhere! So many small details that different people we responsible for, it was crazy!" Areej mentioned that the shoot was "A lot of fun, one of the girls I was working with shoots a lot for TV commercials and she saying how tired she was, but I didn't feel it at all! I was having too much fun; I didn't even think about how tired I was." 
"I loved how important I felt," Areej said Being the leading role in a shoot really brought out her inner stardom. "Anything I wanted people would get it for me, they really cared about how I was feeling and if they could do anything for me." Areej mentioned that everyone on the team made sure that she felt comfortable as they knew she had never done anything like this before. "It's very easy to think that you're not doing a good job because they say "CUT!" so many times. But every time they did cut, they told me that I was doing great and making sure they gave me the right feedback, I didn't feel pressured at all." 
When asked how Areej felt once she saw the ad for the first time she said, "I didn't want to see it, I was so scared to see myself. I sent it to my husband and family first and then asked them what they thought before I watched it" Areej's harsh criticism of herself was laid to rest when her family told her that she needed to watch the ad right away! "They were so proud and thought I did an amazing job. When I first saw it, I didn't like it. But after about the 100th time watching it, I started to think it was okay. I'm very harsh on myself, but this has taught me to trust that I am capable of doing more work within the industry." 
Areej later went on with a Featured role for the new Meeras Campaign in Dubai, we think she has a great future in Commercial Acting with her natural charisma and dedication!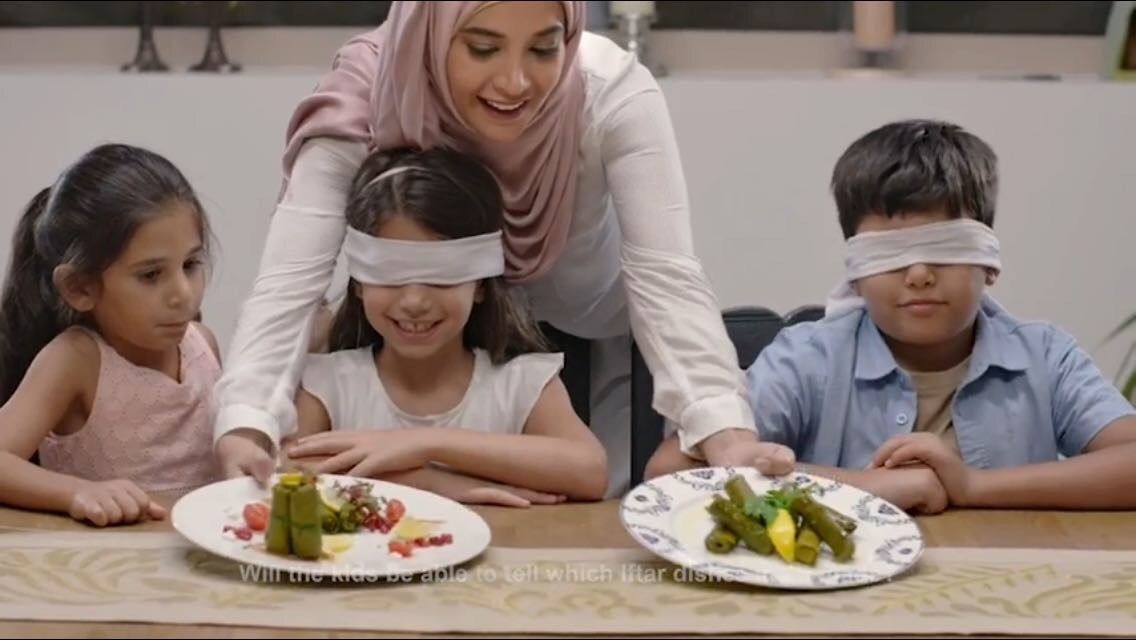 When asked what advice Areej would give to people in a similar situation to her she said "You HAVE to do it! If this is your dream you cannot let it go, you have to do what you want and do it for you, not for anyone else. Culture, family or friends should not stand in the way of you following your passions; this is your life. Take control and just do it, you won't forgive yourself if you don't."
We think Areej's story is super inspiring; she did such an awesome job, keep up the great work Areej! 
Check out Areej's Mixfame Profile here