Coline was discovered on Mixfame and landed the lead role in a Feature Film
This week, we sit down with Coline, a Mass Communications graduate who landed a lead role out of 100's of applicants in an independent feature film casting on Mixfame!  We get to know the surreal experience of watching yourself on a Cinema Screen, and what goes through your mind acting on a live production set.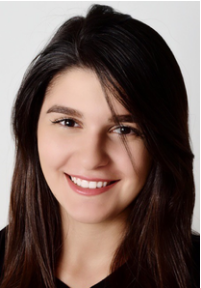 Check out Coline's profile here


First thing's first, tell us a little bit about yourself? 

My name is Coline, I'm a 22 (nearly 23) year old Mass Communications in Radio and TV Graduate, and I am currently interning at the Abu Dhabi Media & Entertainment Hub twofour54. 
How did you get started in the industry?
Well, it's something that I have always been interested in, I was originally invested in experiencing the "behind the scenes" side of production since it was part of my university major. But then one day I thought, why not try and experience working in front of the camera as well? So I just googled castings in Dubai and found Mixfame
So what were your expectations when you first signed up? 
I expected to be sent casting calls and be able to apply for them, but I didn't think I would become some kind of superstar. I knew the opportunities listed on the site could at least lead to me having some sort of involvement in shoots and productions. I wanted to do it all, whether it be an extras role or grabbing the Director coffee! I just wanted to be on set and learn.
And what happened after you signed up and started applying? 
I was applying to as much as I could, sometimes I would get shortlisted, sometimes I wouldn't. I did a few castings but nothing came of them, which was a little disappointing but I guess that's just show business, you can't expect to get all of the roles!

Then I saw a post for an independent feature film and applied for the supporting role.
Tell us what happened, Did you get the supporting role ?
Better! There was no casting or anything, so I wasn't thinking much of it and then suddenly I get the call saying I was selected for the leading role (read; Movie "SlingShot" is aimed at film festivals around the world, like Cannes, Berlin, Sundance and more, it has yet to be released)  I couldn't believe it, I had amateur photos on my profile, and they thought I was the right fit to play the main character in a feature-length film? I didn't even think I would get the supporting role let alone getting asked to play the main character! It was crazy. 
What were your first thoughts after getting the role? 
I was scared! This was my first ever acting job, It's a 75-minute long film, and I'm the leading role out of so many people that applied and could have got it? I couldn't believe it; It was crazy. I was surprised that they wanted someone with such little experience. After I got my head around it, I couldn't wait to get on set and start.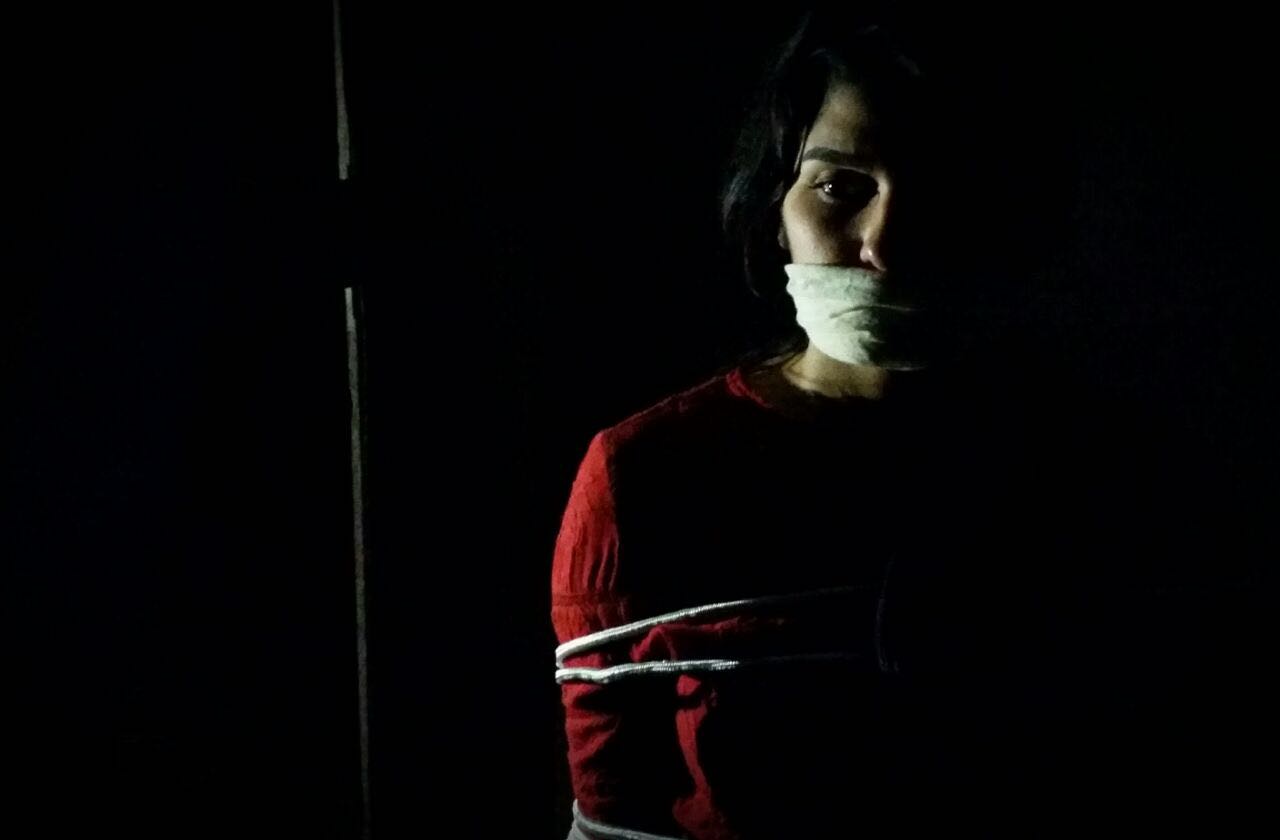 How was it when you finally got on set? 
I learnt so much! It's important to note, my major at uni has me working behind the scenes on very short, small productions in tiny university studios. If we have anything that we need help with or questions we need the answers to, we can ask someone; there are people there to help us and assist us. 
On an actual movie set, it is the complete opposite! There are so many people on set focusing on just one element of the production, and there's a time limit to get everything done, so if it's not done, you have to improvise somehow.  I mean, it was just me and the film crew alone in the Ras Al Khaimah desert, you have to work with what you've got. It taught me that uni productions and real productions are two very different things. The fact that I've had the opportunity to experience both sides of the production world is hugely beneficial; I now know what is expected in front and behind the camera.
Once you wrapped the shoot, how did you feel?
It was a big confidence boost and a massive feeling of achievement. There was obviously a lot of pressure on me, but to succeed in creating the vision the director had is such a good feeling. I finished that shoot thinking if I can be the leading role in a feature length film, I can do anything. After that, I applied for everything because I knew I stood a chance. It excites me so much, every application, every time I get an email saying I've been shortlisted, it's just awesome.
How was it when you saw the film for the first time?
I was speechless! It sounds weird but it was like an actual movie, we watched it in a private screening at the cinema. I don't think many people have the chance to see themselves on a big cinema screen; it was a unique but strange experience. 
Why was it strange? 
I don't know! At first, it was so obvious that it was me and I was watching myself acting which was a little unnerving. But after a while you detach from the whole thing, I was looking at myself, but it wasn't actually me if that makes sense? As I said, it's a bit of a strange experience.
And have you got some more roles since? 
Yes! I did an exciting shoot for Clorox Middle East, where I have a speaking role and then another shoot for Lenovo for their Hello Moto campaign. I'm not seen in the Lenovo ad, but it was still a lot of fun to shoot and hopefully lots more in the future!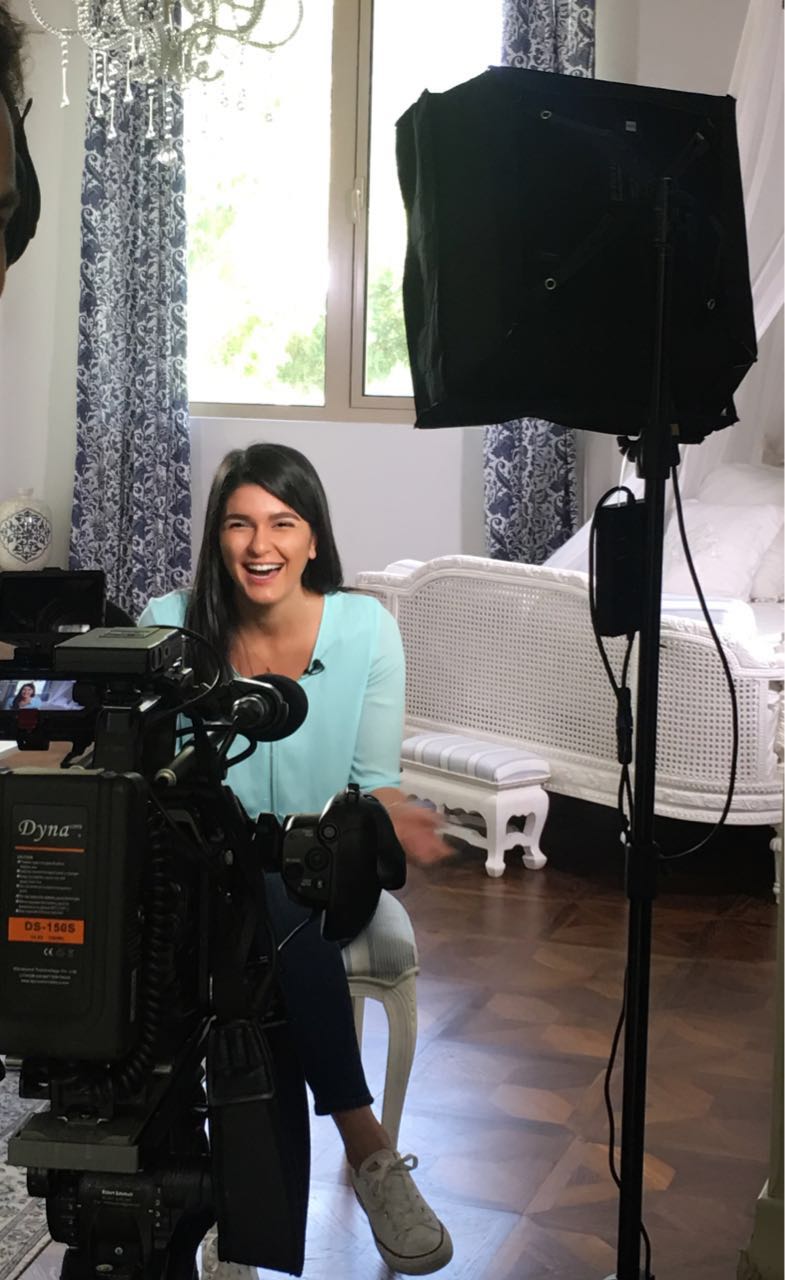 Has this motivated you at all to continue pursuing a career within this industry?
I always had this hunch that I was meant to work in this industry, and now I am! Both in front and behind the scenes. I don't think I would have got the internship with twofour54 if it wasn't for the shoots I have done and all the knowledge I gathered from them to put to use in my internship. 
This is an industry that I will be working in for years to come; I love everything about it. The fact that Mixfame has given me the opportunity to explore a side of it that wasn't necessarily in my mindset. Now it's something I love to do and learn from as much as I can. 
Well Coline, thank you so much for having a chat with me and telling us your story! Final question. What advice would you give someone similar to you, looking to break it into this industry?
Just go for it! It's scary at first, I was scared, and I think it's okay to feel that fear. The important thing is that you take a step towards where you want to be. Whether it be simply clicking the signup button, or asking your friend to take some pictures of you and uploading them to your profile, whatever it is, do it. And see what happens, instead of just wondering what might.
A big high-five to Coline, for taking the time to talk with us and congratulations with the upcoming movie.