Premium Feature: Casting Status
When applying for roles, Premium members have access to 'Casting Status' for each role. This enables them to see:
Who is short listed
Who is competition at Audition
Use this feature to figure out how to stand out at Auditions, which profiles the casting director is looking for and get ahead of the competition.
To access this feature you need a Premium user, click 'My Applications' and for each role you have applied for you will find a 'See Who' link if casting director has started the short list process.
If you don't see the 'See Who' link, don't worry, it means the casting director has not started the selection yet.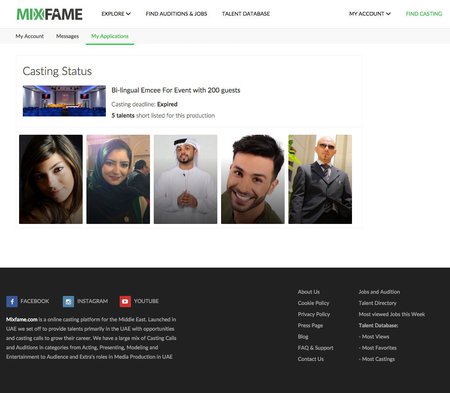 Don't have an account yet?
Mixfame.com is a Middle Eastern talent database, we connect talents with matching jobs, auditions and casting calls.