Tip #1 - Your Headshot
Yes, your headshot is more important than you think
Headshots is still the single most ignored and critical part of your casting call application.
When you apply for roles on Mixfame, the application is submitted into the company account of the company that posts the casting call on the platform. We can't show your full profile so each application includes your headshot, basic info and a few samples of your media.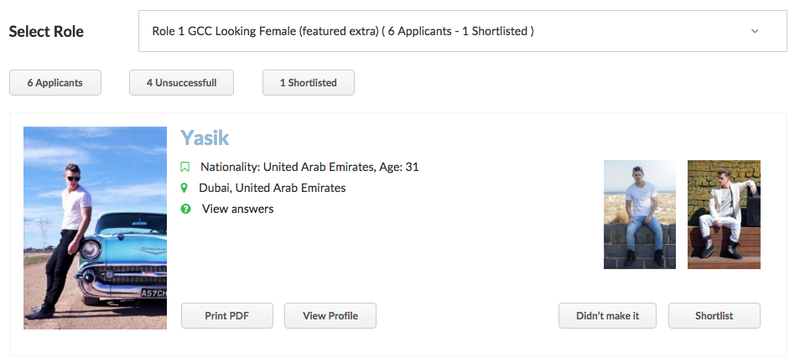 If your headshot is not GREAT, it does not get the casting professionals attention, you lost the chance before you even made it to audition.
See those small buttons on the right side of the application? You wan't to make sure the casting professional does NOT press 'Didn't make it'.
Your headshot should follow these simple rules:
It's recent, if it's older than 6 month, get a new taken
It represents YOU, if you can't even recognize your self, change it
It's taken in perfect lighting, it shows all your details of your face
No sunglasses, Makeup, Hair covering your eyes or friends on the photo
It's high-quality, if your photos are blurred, it's almost a sure 'rejection'
Tip #2 - Making everything crystal clear
Don't ignore your personal information or experience
What is it exactly that needs to be crystal clear?
Previous experience
In acting, modeling, presenting… not your previous job as a sales manager with an IT company..
Special skills
Are you a professional wakeboarder? Make it clear! Semi-professional makeup artist? Make it clear!
Your details and personal information
Your personal details determines which searches you show up on. If you entered "Hair color: Brown" and you are blonde, you will not only make yourself look stupid to a casting professional - you will also lose all chances of appearing on a search for Brunettes. This applies to all your personal details.

These two tips, will not only make sure you are taken serious, but also drastically improve your chances of getting shortlisted for Audition
Don't have an account yet?
Mixfame.com is a Middle Eastern talent database, we connect talents with matching jobs, auditions and casting calls.